Customer Success
Happier employees. Cost savings. Business growth. These are just a few examples of the value our customers gain from Concur travel, expense and invoice solutions.
Featured stories
We used to have a lot of manual and Excel built different systems. By implementing Concur, we were able to standardize our whole process worldwide and also have a mobile application.
You don't need to worry about GL codes ever again. Just need to know if a taxi is a taxi or lunch is lunch

What used to take employees half a day every cycle now takes them as little as fifteen minutes. Even our most active travellers need less than an hour to prepare an expense report. They love it!
-Gisèle Gratton, Assistant Controller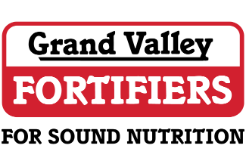 Since deploying Concur Expense and ExpenseConnect, we have processed hundreds of claims with ease. What used to take 8 to 12 hours is now done in 30 minutes. Not only does this allow more time for other relevant tasks, but we've also lowered the cost of reimbursing our employees. 
-Wes Farquharson, Grand Valley Fortifiers