Concur Detect
Automatically audit 100% of expense reports for fraud and compliance issues.
Audit every expense report in near real time with artificial intelligence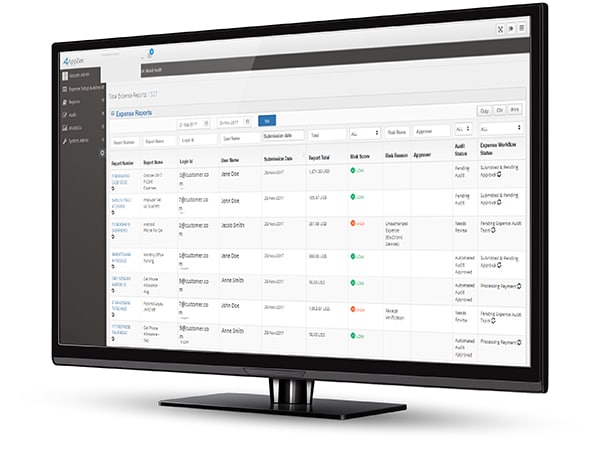 Concur Detect works with Concur Expense to uncover policy compliance errors. It uses AppZen's powerful AI to analyze receipts, credit card transactions, and bookings. With Concur Detect, you can:
Reduce expense report errors by up to 66%
Capture 10 times the amount of errors and fraud before reimbursement
Shorten auditing time by as much as 90%*
Audit 100% of expense reports
* Based on SAP Concur internal testing
Features of Concur Detect
Extract relevant audit data with patented ReceiptIQ™ technology from AppZen
AI and machine-learning collect detailed information about submitted expenses through automated receipt extraction, translation, deep learning, and natural language processing.
Tap into external sources and social media to uncover policy violations
By cross-checking expense information against public and private databases, AI technology can research receipt data to confirm if a transaction is valid.
Isolate fraud from accidents
Concur Detect tracks incidents of errors and fraud against your employee base and gives you the power to isolate intentional misuse from accidental claims.
Contact us about a better way to handle spend management.
Complete the form to have a sales representative contact you, or call (888) 883-8411 today.
Thank you for contacting us about a better way to manage travel, expenses or invoices.
We have received your request for information, and we will be in touch with you soon.
Related products
Concur Expense
SAP Concur integrates all your expense data, so you can manage spending wherever, whenever it happens.
Audit Service
Use reporting tools and dashboards to highlight insights and drive better decisions.