Company Bill Statements
Simplify and centralize your purchasing card process with a start to finish solution.
Get more visibility and control when you centralize your purchase card process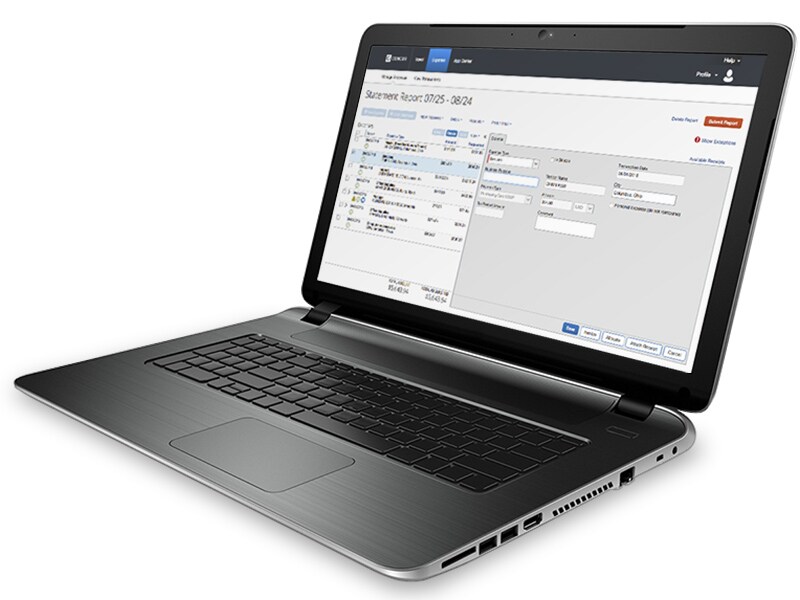 Company Bill Statements simplifies the purchasing process from employee purchase to general ledger. With Company Bill Statements you can:
Review and reconcile all purchase card and expense transactions
Maintain policy control
Capture complete spend data from expense to purchase card
Remove the hassle of employee reconciliation
Features of Company Bill Statements
Integrate Company Bill Statements with Concur Travel and Expense
Get a comprehensive view and robust data across purchase card, travel, and expense on one platform.
Connect card feeds and policies
Extend your existing policy to your purchase card.
Capture all purchase card transactions
SAP Concur automatically captures each transaction in detail and pre-populates Company Bill Statements based on your preferred reconciliation period.
Review and reconcile in one location
Detailed statements are consolidated to authorized approvers to ease the process for everyone involved.
Contact us about a better way to handle spend management
Complete the form to have a sales representative contact you, or call (888) 883-8411 today.
Thank you for contacting us about a better way to manage travel, expenses or invoices
We have received your request for information, and we will be in touch with you soon.