Expense, travel and invoice automation for Canadian businesses
Get the latest research on how companies of all sizes are managing spend.
Snapshot: How and why companies are using automation to gain greater visibility and control
Financial decision-makers at small and midsize businesses makes a strong case for automating expense, travel, and invoicing. They stated their top four benefits of using a connected solution for spend management are:
Increased visibility
Delivered integration
Supported growth
Delivered savings
Which benefits could your business realize?
Learn how Canadian businesses are reducing their Accounts Payable workload
Over 70% of Canadian businesses with a connected Account Payable solution, such as Concur Invoice, said they saw improved accuracy after automating, plus a 58% reduction in time spent on AP administration. Discover even more insights by downloading the full report.
Considering automating your expense management processes? Wondering what to expect?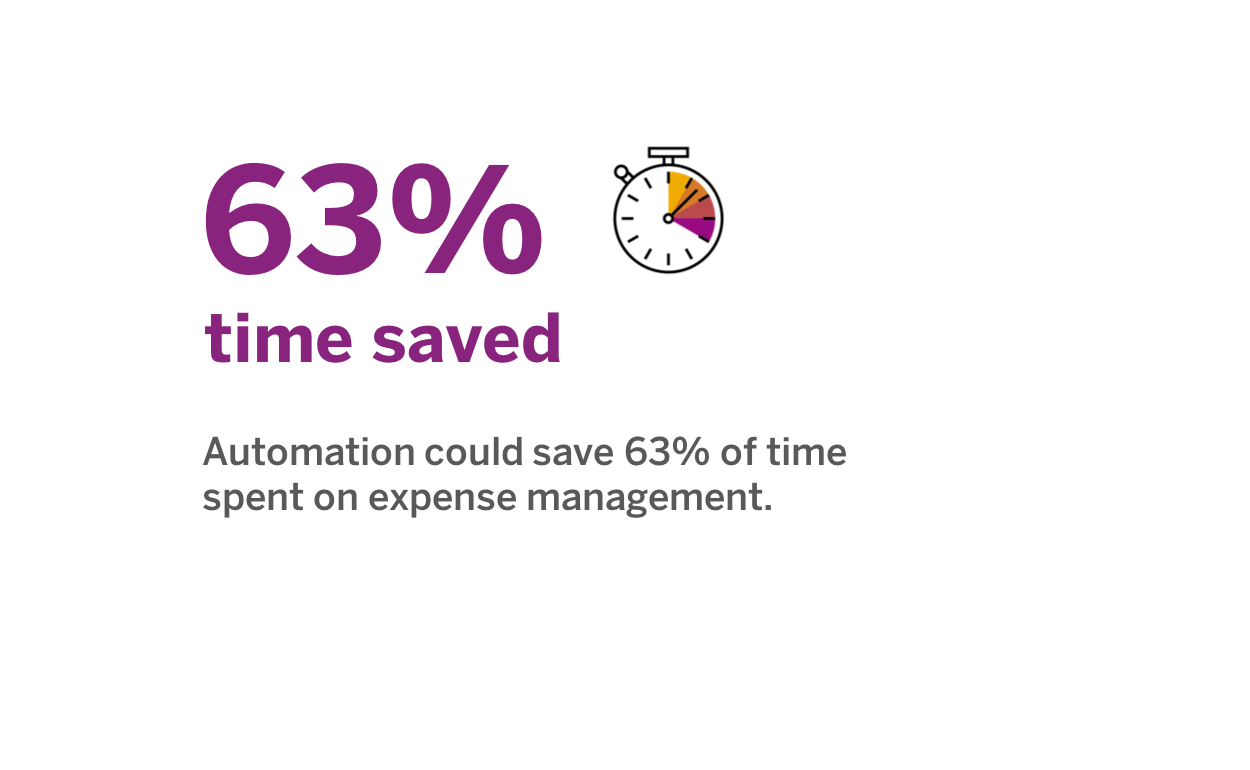 Learn about the top challenges, current automation levels, and the benefits experienced by those Canadian businesses who have already automated. See how your business compares and read about Canadian expense management trends.
Explore how other businesses are getting their employee travel expenses back on the radar
Travel booking apps and websites have made it easier than ever for business travellers to personalize their travel experience. Unfortunately for Canadian finance teams, this can mean reduced visibility and control over travel costs. Research shows that by adopting automation tools, like Concur Travel & Expense, Canadian businesses are benefiting from:
Streamlined travel booking
Better travel expense tracking
Reduced overall travel costs
Improved travel compliance
SAP Concur is the one solution that solves disconnected expense, travel, and invoice management systems.
Gain greater visibility into spend by connecting data from travel suppliers, corporate credit cards, online travel sites, vendors, and more – optimizing expense, travel, and invoice management.
Contact us to see a better way to manage travel and expenses.
Complete the form to have a member of our team contact you today.
Thank you for contacting us about a better way to manage travel, expenses or invoices.
We have received your request for information, and we will be in touch with you soon.