How much are you losing in invisible travel spend?
See the whole picture with Concur TripLink.

"We're excited about TripLink because it gives our travellers the freedom to book where they find the best deal and me the visibility I need to manage the budget."
Sara D. Smith, CFO, ALPS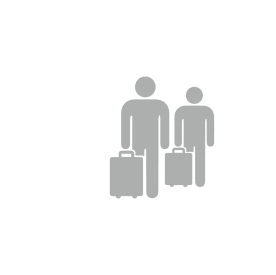 DID YOU KNOW?
40-50% of employee travel is booked outside of corporate travel systems.*
Concur TripLink enables you to capture 100% of employee travel.
*PhoCusWright's U.S. Business Traveller:
Managed, Unmanaged, and Rogue 2012 report.
More insight. More control. More savings.
A better travel experience, too.
We're able to see the data…which allows us better negotiations, which saves Cognizant millions of dollars in the long run.
Kathleen Kaden
Global Travel Manager
Cognizant Technology Solutions
Transforming managed travel
Compliance is in crisis. And without it, you can't capture the data you need to drive savings and strategic supplier relationships. Not to mention, who's keeping track of your travellers? Learn how managed travel is reinventing the traveller experience in this white paper produced by The BTN Group and sponsored by Concur.
Download report