Simplified travel for individuals and teams.
Alerts, tracking and sharing, all in one place-so everyone's in the know.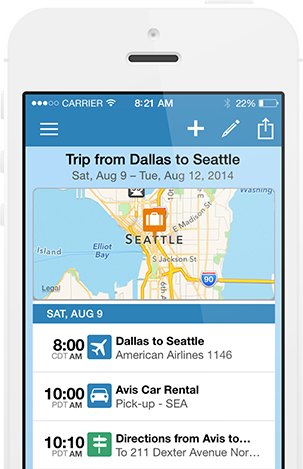 Concur TripLink gives business travellers the tools they need to easily manage their travel — before, during and after the trip.
TripIt Pro from Concur offers:
Real-time alerts for delays, cancellations and gate changes.
Quick access to alternate flights with open seats in case of cancellations or delays.
Notification when a preferred seat becomes available.
All reward program points and miles in one spot.
Notification of eligibility for a flight refund.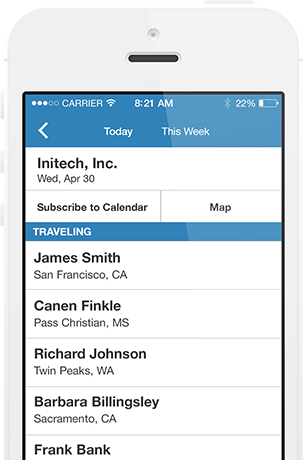 Do you arrange travel for a team?
Concur TripLink streamlines travel planning for teams of all types and sizes. With TripIt for Teams from Concur, customers get:
Instant itineraries that keep everyone organized.
A central travel dashboard that gives travel arrangers total control.
A team calendar that keeps everyone in sync.
Reports that provide visibility into team-wide spending on travel.