Concur Mobile: Stay on top of spend from anywhere
Concur Mobile complements our web-based solution, allowing you to manage your expenses and travel or review and approve invoices, all in one place from wherever you are.
Capture and submit expenses
Employees can take pictures of receipts and automatically create expense claims on the go with our mobile expense app.
Manage business trips
Business travellers can effortlessly book air, car and hotels from their preferred suppliers.
Approve expenses and invoices
Managers can easily review and approve expense claims and supplier invoices from the palm of your hand.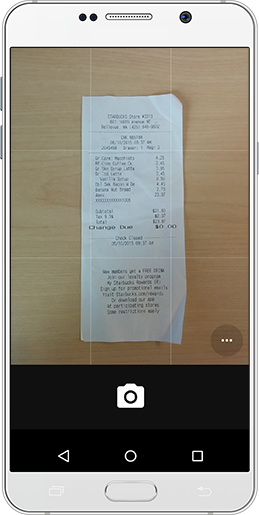 Turn paper receipts into claims instantly
ExpenseIt Pro makes the expense process simple for everyone. Simply snap a picture of a receipt to automatically create and itemise an expense claim, including digital images of the receipt.
Simply review, press send and the claim is done – finally receipts become a thing of the past.
This gives the business a real-time view into travel and expense spend, while flagging out-of-policy expenses sooner so you can control cost and compliance issues. Plus, minimal manual entry means less errors or lost receipts.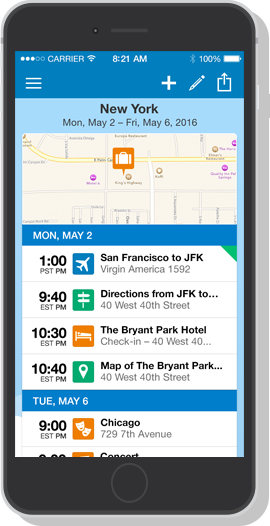 All your travel plans in one place
Make your next business trip a breeze with TripIt from Concur. Our mobile travel app organises all your travel itineraries, wherever it's booked, to give you all trip details in one place. Get real-time alerts on flight delays and cancellations, share trip details with others and stay on track of all your reward programmes.
Simply forward all your hotel, flight, car rental, taxi and restaurant confirmation emails to plans@tripit.com. You can then view your full itinerary from any device – even while offline. It's everything you need all in one travel expense app.
Download TripIt and TripIt Pro from the Concur App Centre.
Data security
The Concur® Trust Platform with PCI Compliance, ISO and SSAE 16 certifications are combined with data encryption and remote wipe capabilities to ensure a secure solution.