Concur Travel Booking
Create the perfect business trip with Concur.
The best kind of travel companion anticipates your needs along the way. As you head off to your destination, they have an eye on the little things. Your reward numbers. Seat preferences. Gate information. You'll find that kind of specialized attention with Concur. We've designed our travel booking tool to make the business travel experience better.

---
Tailored business travel to suit your needs.
Travel content is delivered based on defined corporate policies and individual traveler preferences. Not only do employees find it easier to book travel, but it's all within policy. This means your organization maintains peace of mind.
---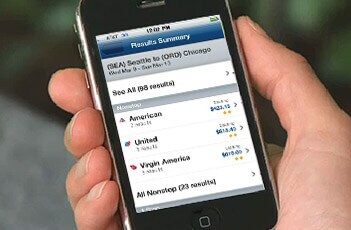 ---
Accurate, reliable travel booking data directly from the supplier.
Concur® Connect travel suppliers offer exclusive access to inventory and services otherwise unavailable through traditional travel programs. They also deliver complete electronic folio data directly from airlines, hotels and car rental companies in the form of e-receipts that automatically upload directly into the expense report. These e-receipts contain the entire transaction record. So, you know that the information is accurate, and manual itemization is the thing of the past.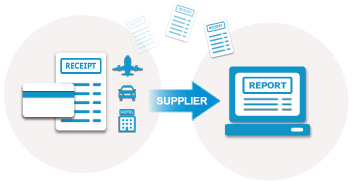 ---
Book the "Perfect business trip."
If there was one technology that was made for business travel, it's the mobile device. Concur is leveraging these powerful devices to unlock the promise of a perfect business trip. That promise includes smartphone alerts when the taxi is a few blocks away. It extends when you pay your driver via text message and check-in for your flight right from your phone. Soon, it might include receiving offers and upgrades based on your status and location. And one day, that smartphone will enable you to bypass the hotel check-in line and unlock the door to your room.
Travel Brochure
---
Concur delivers immediate visibility into policy compliance and enterprise-wide travel spending. The results help us negotiate more competitive travel pricing.

St. Jude Medical – Doug Baden
---