Maximize your input tax credits
Automatically calculate your taxes and input tax credits to claim all you can.
Concur's tax management capabilities allow you to:

Save time and money:
Automatically calculate your tax based on gross expenditure to make things simpler for employees.

Capture receipts with ease:
Capture receipts instantly with Concur's mobile application or ExpenseIt app – no reason to miss out on credits now!

Gain insight about lost credits
Find out how much input tax credit your company is missing out on due to lost receipts.
Complete the form below to receive your download
Why do we need all this info from you?
Concur respects your privacy. The information you provide us is intended for internal use only, and we will not share, sell, or distribute your information. View our privacy policy. You will receive educational information and news about Concur products and services.all fields required
Thanks for downloading!
The document will automatically download to your computer. If you are having problems downloading, click the link below.
Download report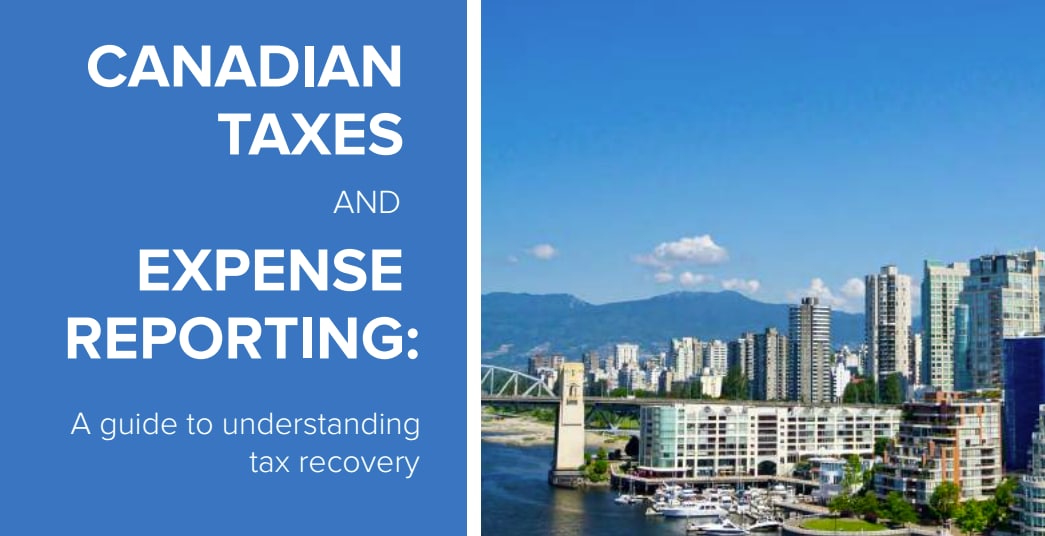 Canadian Taxes and Expense Reporting
The Canadian Goods and Services Tax, or GST, is complicated, and unless a business tracks its GST perfectly, it can leave substantial money on the table, or risk exposure in an audit. We've created this eBook with our partner, Ryan Canada, to help you understand what you need to know.
How much tax do you owe?
Don't rely on employees making decisions about the amount of tax that is claimable, use Concur and define it automatically!

Factor Method
It's simple but you could claim more tax paid.

Actual expenditure method
It's precise but time consuming and reliant on accurate data.
Canadian taxes and expenses reporting: an overview to understanding tax recovery
Don't leave money on the table! To help guide you through the wilderness of Canadian value-added tax, we partnered with the experts at Ryan on a recent webinar. This webinar helps you understand how the complexities of the tax law could cost you, and how Concur can help you reduce the risks.
Watch the Webinar