Solutions for improved tax compliance
Reduce your corporate tax burden and compliance risk with SAP Concur
How compliant is your business with Canadian tax rules?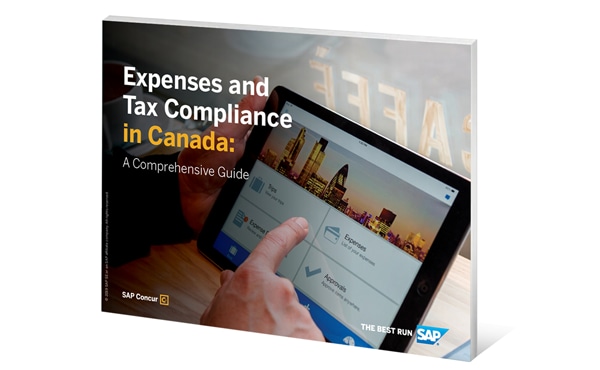 In Canada, HST/GST and QST rules for businesses can be complex. Our comprehensive tax guide will help clarify the proper processes, practices and behaviours around taxable corporate expenses, so you can build a more beneficial relationship with the Canada Revenue Agency and maximize your tax reclaim.
Tips for maximizing your HST/GST reclaim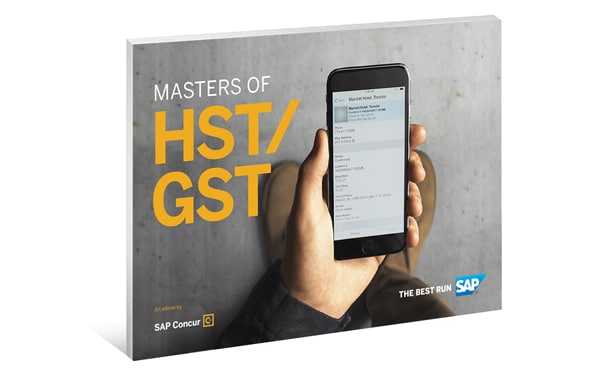 At SAP Concur, we help businesses of all sizes to improve their HST/GST compliance and reclaim. Download our Masters of HST/GST ebook for an overview of key tax challenges for Canadian businesses and our top tips for addressing them.
Take control of your entire expense, travel, and invoice process
Travel and expense risks can greatly impact your employees – and your bottom line. Discover how SAP Concur solutions empower finance leaders to control employee spend, improve compliance, and reduce risk.
One connected platform for integrated expense, travel and invoice
Expand your ability to see and control spend no matter where – and how – it happens.
Contact us about a better way to handle spend management
Complete the form to have a sales representative contact you, or call (888) 883-8411 today.
Thank you for contacting us about a better way to manage travel, expenses or invoices
We have received your request for information, and we will be in touch with you soon.