Every travel detail, all in one place.
Concur gives you greater visibility and control over your employees' travel.
Capture all travel data, no matter how travel is booked.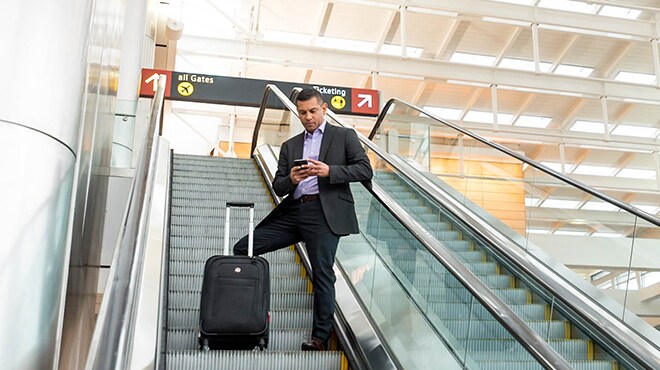 Concur connects your entire travel ecosystem—from your TMC to the booking tool to suppliers. So, no matter where your travellers book their trips, data from every itinerary and purchase is captured right where you need it, so you get a complete, real-time picture of your spending.
Cut T&E management time nearly in half.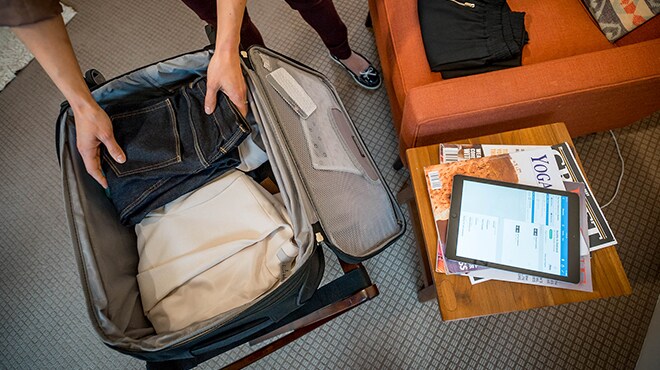 Download our free report and learn how to:
Automatically eliminate T&E paperwork and errors
Collect expenses in real-time
Help corporate travellers make smart decisions
Guide corporate travellers to the right booking decision.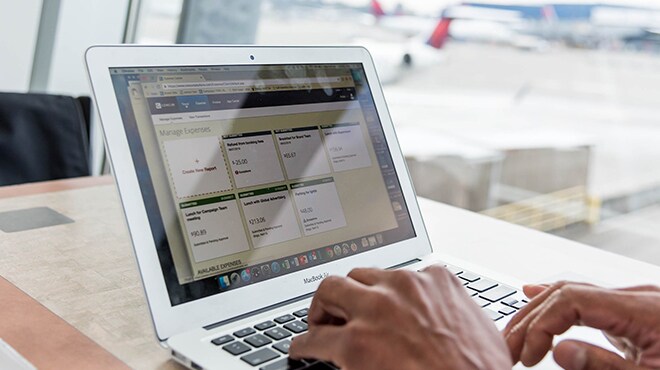 Concur makes it easy for employees to book flights, hotels and cars from a desktop or mobile device while staying compliant with company travel policies. Plus, with Concur Locate, you'll always be able to connect with employees in any situation—from travel delays to security threats. Watch our video and download our special report for travel managers to find out how.
The best of both worlds: Concur Travel & Expense.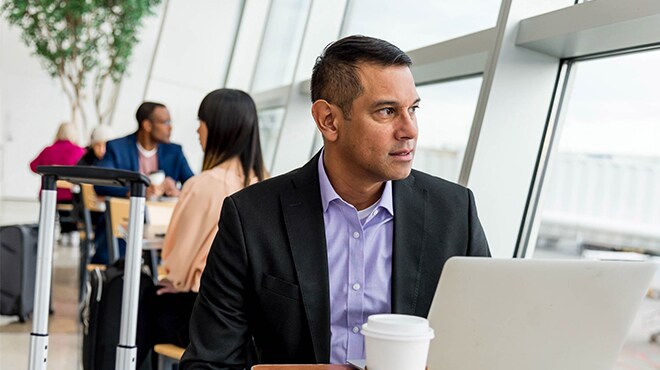 With an integrated, mobile travel & expense management system, your employees will be providing more accurate and timely T&E data to your finance team. Looking for additional ways to integrate travel into your larger expense management processes? Download our report.
Connect employees to apps they love, and get the data you need.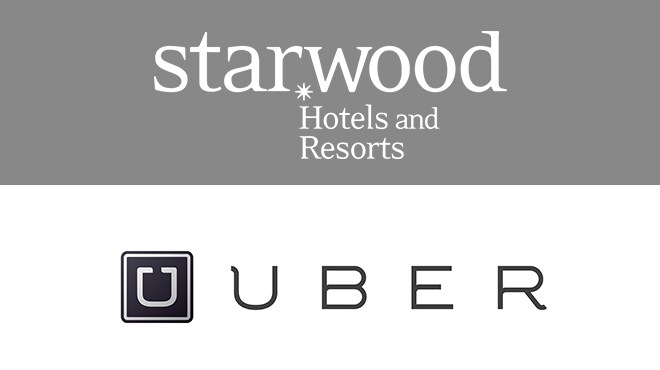 Employees have their favorite travel apps and tools (think Uber and Starwood Hotel Group), and with Concur, you can connect to them automatically. That means your travelers can use the tools they want and you can get the information you need to keep employees safe and manage travel spend.