Toronto
Beanfield Centre
September 19, 2017
Do you want to maximize the value of your Concur solution?
Looking for insight into trends and developments around travel, expense, and invoice management? Network with other Concur clients, preferred partners, and industry experts to learn about the latest from Concur.
Keynote speaker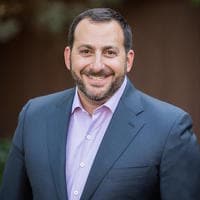 David Samuels
Senior VP of Client Sales and Development at Concur
David Samuels has over 20 years of experience in leading sales and marketing teams at high growth technology companies. As Senior Vice President of Client Sales and Development at Concur, David leads sales, customer success strategy and enterprise account management for the Enterprise Global and Americas business unit. Since joining Concur in 2013, David has played an integral role in deepening client relationships, leading sales teams to success and developing programs to improve customer retention and drive growth. David is passionate about customer satisfaction, loyalty and retention and sets high standards of performance to ensure his teams meet and exceed customer expectations.
Keynote speaker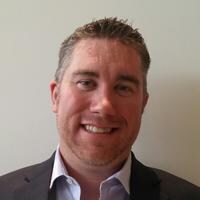 Brian Tarble
VP, Global Product Management - Data Platform & Insights
Brian leads the Data Platform & Insights Product Teams with a focus on providing our customers with actionable analytics driven solutions to manage employee driven spend, optimize savings, enhance operational efficiency and improve business performance. Brian's background includes data consulting, implementation, data services and travel program management. Currently he leads the teams responsible for the Concur Intelligence Product Suite, Data Platform & Services, Government Analytics, TravelTrax & the soon to be released Next Generation Reporting Platform. Brian is based out of Sacramento, CA
Agenda
* Agenda subject to change
*Detailed agenda and session catalog coming soon
9:30am-10:00am
Exhibitor Live
10:00am-10:50am
Educational Sessions
Tips & Tricks: Prepare for Takeoff
TripLink: A Product Overview
Concur Mobile and ExpenseIt Pro: 2017 Product Roadmap
11:00am-12:00pm
Educational Sessions
Driving Visibility and Accountability with Dashboards and Actionable Analytics
Concur Expense and Concur Invoice Roadmap: 2017 Product Roadmap
Canadian Tax and Expense Reporting
12:00pm-1:00pm
Networking Lunch | Exhibitor Live
1:00pm-1:50pm
Afternoon Keynote
2:00pm-2:50pm
Educational Sessions
Reporting Best Practices
Top 10 Features and Best Practices for Concur Expense
Concur Travel: 2017 Product Roadmap
3:00pm-4:00pm
Educational Sessions
Integration with SAP ERP and S/4HANA: Facts and Features
Audit Best Practices Roundtable
Canadian Tax and Expense Reporting
4:00pm-5:00pm
Networking Reception | Exhibitor Live
Exhibitor Live
9:30am-10:00am
12:00pm-1:00pm
4:00pm-5:00pm
Exhibitor Live is an opportunity to connect face-to-face with preferred partners and learn more about the integrated Concur ecosystem.
;
Location & Transportation Details
Event location:
Beanfield Centre
105 Princes' Blvd, Toronto, ON M6K 3C3
Parking
On-site parking, fee: $15 CAD daily ($12 CAD after 6:00pm)
Public transportation:
Click here for public transportation details to Beanfield Centre.
Dress code:
Business Casual
Hotel accommodations:
If you are in need of hotel accommodations, click here to search for nearby hotels.