Concur Drive
Gain control over driving expenses with new automatic distance capture, documentation, and reimbursement.
Reduce self-reported mileage with our new automatic distance capture tool Reduce self-reported mileage with our new automatic distance capture tool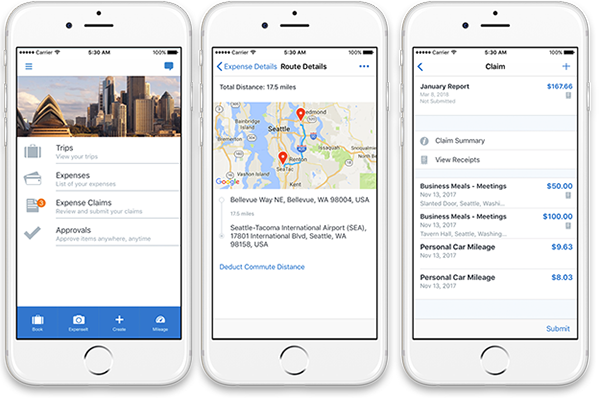 When mileage is self-reported, inaccuracy and unnecessary spend increases. Concur Drive is a unique distance capture solution that enables your organization to:
Document, report, and reimburse distance driven
Improve mileage reporting, and help with compliance, and audit readiness
Proactively manage and standardize expense reporting
Features of Concur Drive
Categorize every segment driven
Flag each segment of your drive as business or personal when Auto-Tracking is enabled and accurately track distance driven.
Gain more accurate distance capture
Smart sensors track when your employee's vehicle is in motion to capture distance from their mobile device.
Submit driving expenses seamlessly
Turn mileage logs into expense line items in Concur Expense with one click.
Reduce overspend resulting from self-reported driving expenses
Enable Auto-Tracking to automatically capture driving distance on your schedule or manually start and stop distance capture per trip.
Measure distance easily from anywhere
Concur Drive displays 12 languages supported by SAP Concur and measures distance in miles and kilometers, so you can use it on virtually any trip.
Contact us about a better way to handle expense, travel, and invoice management
Complete the form to have a sales representative contact you, or call (888) 883-8411 today.
Thank you for contacting us about a better way to manage travel, expenses or invoices.
We have received your request for information, and we will be in touch with you soon.