Unlock the potential of connected cloud solutions
Expense, travel and invoice - automated and in control
Three powerful, integrated solutions for spend management
Better manage company spend for greater visibility and control.
This AMI-Partners study of financial decision makers at small and medium-sized businesses makes a strong case for automating expense, travel and invoice management. See the results and compare to your business.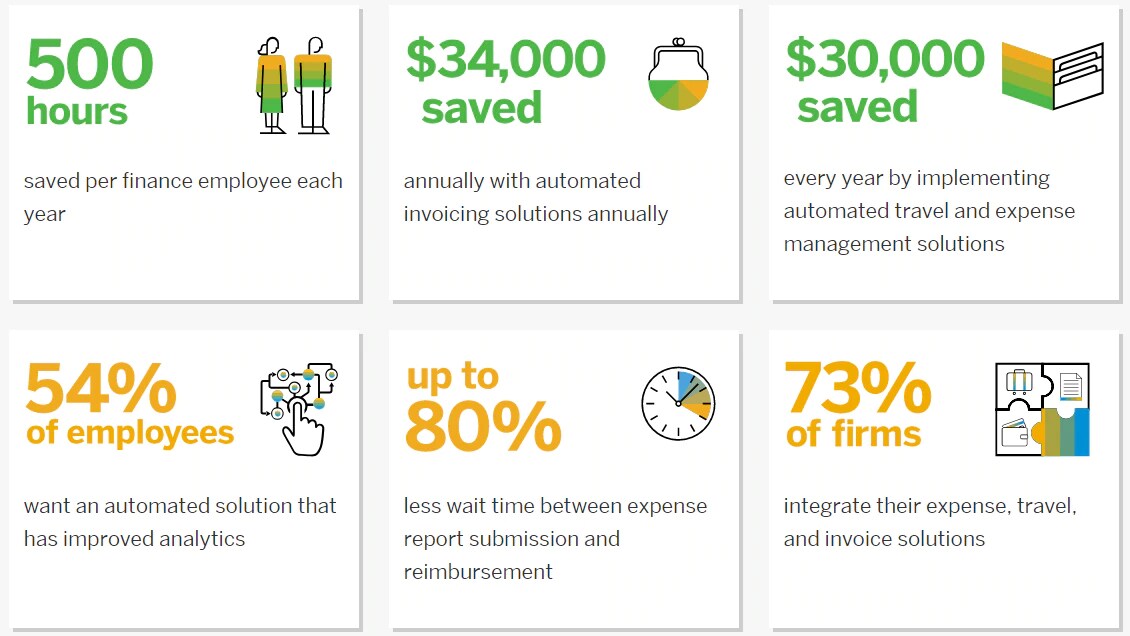 Automate expenses from receipt to reimbursement.
Say goodbye to missing receipts, manual expense reports, and endless follow-up e-mails. Say hello to apps your employees will love for tracking and submitting expenses digitally.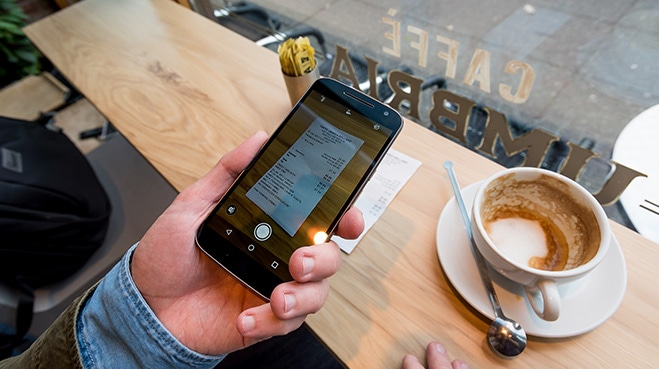 Put invoice management on auto-pilot.
Make the right decisions for your business with timely and accurate reporting of accruals and cash flow. Monitor invoices easily, manage exceptions, and speed up vendor payments.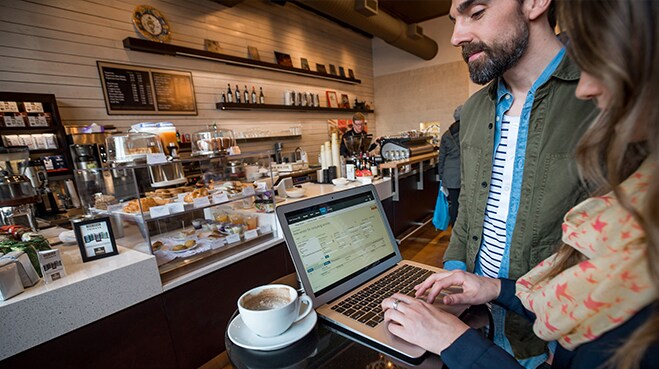 Track every trip, wherever and however it's booked.
Control travel costs while making it easy for your people to book flights, hotels, and cars from anywhere and on any device. And if trouble strikes, use Concur Locate to quickly find and communicate with employees no matter where they are.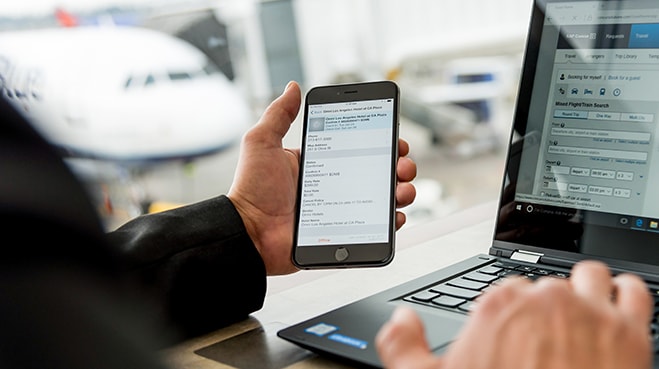 What others say about SAP Concur
ABM
Simple implementation, real results.
Ontario Nurses' Association
An ailing expense management system gets the perfect remedy.
Sleep Country
Improved efficiency and poised for growth.
About SAP Concur 
Our connected cloud solutions go beyond automation to provide near real-time visibility into spend, no matter where it happens. Learn more about how we're making the world run better, and why.