Oxford Economics Research: une gestion efficace des finances améliore le rendement d'une entreprise
PREMIUM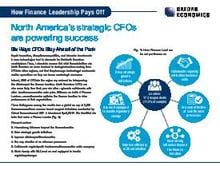 Quelles sont les qualités d'un directeur financier? Que peut changer un dirigeant pour améliorer le rendement d'une entreprise?
Voici les résultats d'un sondage international mené 1 500 directeurs financiers. Découvrez comment les meilleurs directeurs financiers du monde utilisent la technologie pour gérer les dépenses, optimiser le fonds de roulement, et améliorer le rendement de l'entreprise.
Téléchargez le rapport dès maintenant.
Ce rapport est disponible en anglais seulement.
Gain access to all premium content once you fill out the form.
Please share some information about yourself to receive premium information that can help you solve the major travel and expense challenges businesses face today.
Concur respects your privacy. The information you provide us is intended for internal use only, and we will not share, sell, or distribute your information. View our privacy policy. You will receive educational information and news about Concur products and services.