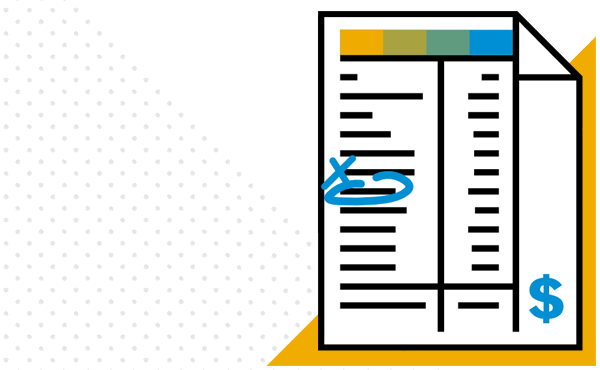 Get your AP toolkit!
Get your AP toolkit!
We've compiled best practices, research, data, and other tips that will help you address the challenges you face within your AP process.
Fill out the form to unlock the toolkit containing guides to build your invoice policy, a business case for AP automation and steps to connect your spend management processes. You'll also have access to research reports on the state of AP automation in Canada and tips on choosing an automated accounts payable solution.
Privacy Policy
Concur respects your privacy. The information you provide us is intended for internal use only, and we will not share, sell, or distribute your information. View our privacy policy. You will receive educational information and news about Concur products and services.all fields required
Success! Your AP toolkit is below
(We're also sending a copy to your inbox)
AP Toolkit
A collection of insights and actionable guides to help solve your accounts payable pain points.
How to Choose an Automated Accounts Payable Solution
What you need to know when finding, evaluating, and choosing an automated accounts payable solution.
Get the guide
How to Build a Business Case for AP Automation
Improve the way you manage and pay your vendor invoices.
Get the guide
5-Step guide for connecting your spend management processes
5 steps you can take, starting today, to move your business from manual to automated.
Get the guide
Accounts Payable Automation in Canada: Research Report
AP automation could save 40% of the time currently spent on the AP process.
Get the report
Taking the Pain out of Accounts Payable Management - An Invoice Policy Template
This guide offers tips on important considerations when writing your invoice policy.
Get the template
About SAP Concur
SAP Concur has built a community of businesses powered by connected solutions that help you drive growth, and connected businesses that allow you to unlock knowledge and buying power.
Automating AP simplifies the process and eliminates costly errors. Concur Invoice for businesses gives you full visibility into spending – so you can control it. You can catch duplicate invoices, speed up vendor payments, easily manage exceptions, and track and approve invoices on your smartphone.